Care Camps
Jellystone Park™
Partnership with Care Camps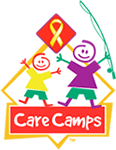 Jellystone Park™ is overjoyed to announce its partnership with Care Camps to bring the wonders of the great outdoors to children and their families battling cancer.
Through this partnership, Jellystone Park™ will be able to raise funds to send kids and their families to 132 medically supervised pediatric oncology camps across North America.
"Children fighting cancer not only bear the burden of fighting their disease but also the pressure of how their families are impacted," said Jellystone Park™ vice president, Kelly Jones. The Care Camps mission aligns perfectly with the Jellystone Park's mission to bring one-of-a-kind experiences that bring families together to create memories of a lifetime. "It became immediately apparent that we needed to be a part of the Care Camps mission to give kids and their families an outlet to connect with nature, their families, and other children battling alongside them," continued Jones.
All Jellystone Parks will be implementing multiple fundraising efforts throughout the year along with dedicated weekends to create awareness and increase our donation efforts.
Care Camps was founded in 1984 with the mission of giving joy, hope, and the healing power of the outdoors to children with cancer and their families through specialized oncology camps. This year alone, the amazing experiences funded by this charity will bring healing to the lives of over 32,000 kids and family members facing cancer.
"We're thrilled to be partnering with Jellystone Parks," said Care Camps Executive Director Jennifer Mercer. "Their commitment to making the outdoors accessible to all families aligns perfectly with our mission, and we can't wait to see the impact this partnership will have."