LODGING
Pet-Friendly Cabins
Check-In is 4pm (EDT) | Check-Out is 11am (EDT)
Note: Most of our cabins are not pet-friendly. If you are bringing your pet, please look for the pawprint on our booking site. Rates may increase for weekends, holidays, or special events. Camping is an outdoor experience, and accordingly, we do not offer refunds due to the whims of Mother Nature.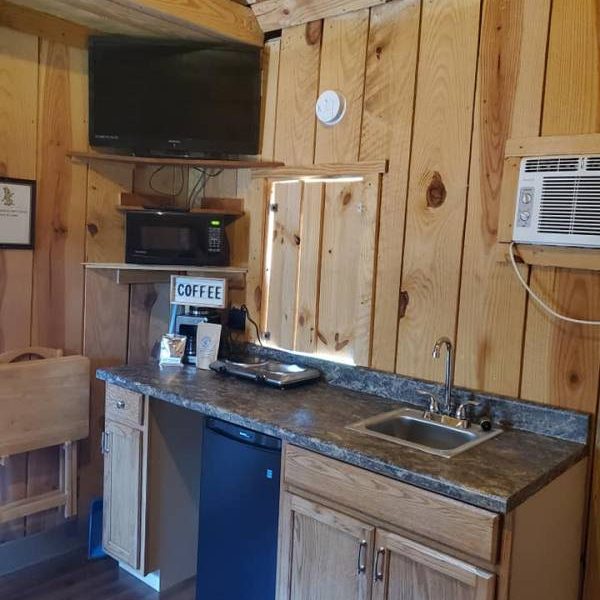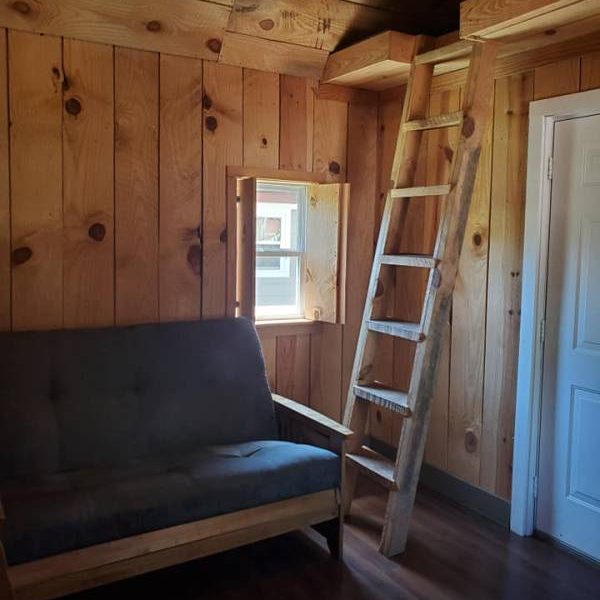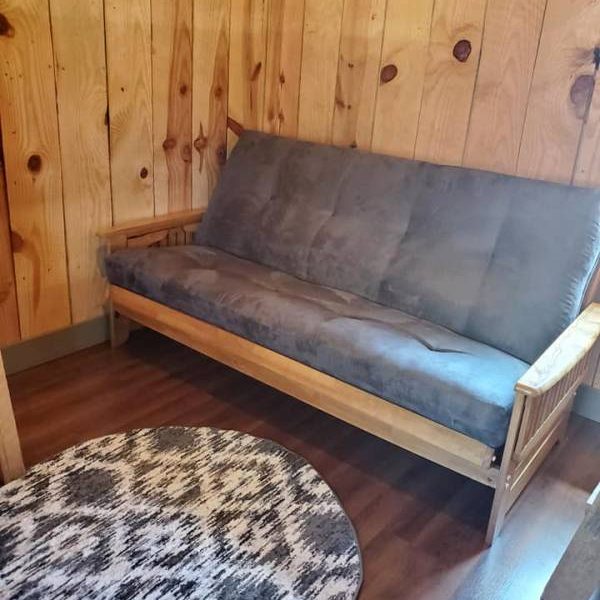 Bring The Whole Furry Family
Our Pet-Friendly Cabins sleep 6 with a full-size sleeper sofa on the main level and two separate lofts with queen beds. In addition, homey comforts like a kitchenette, full bathroom, and hardwood flooring make for a delightful camping experience.
Amenities for the Pet-Friendly Cabins include:
Electricity
Heating & Air Conditioning
Satellite TV
WiFi
Infrared Hot Plate
Mini-Fridge
Microwave
Sink
Coffee Maker
Bathroom with Shower
Fire Ring
Picnic Table
Pet-Friendly
Starts at $109 per night
Book Now