RV Tips for Spring Cleaning
Get Your Home on Wheels Ready for Adventure!
Spring is in the air, and it's time to start thinking about your next RV camping adventure at Jellystone Park™ West Georgia! But before you hit the road, it's important to give your RV a thorough spring cleaning. In this post, we'll share some top RV tips to help you get your home on wheels sparkling clean and ready for your camping trip.
Spring Cleaning RV Tips
Tip#1: Start with a Deep Clean
Spring cleaning is all about starting fresh, so begin by giving your RV a deep clean. This means vacuuming carpets, wiping down surfaces, and washing curtains and linens. Don't forget to declutter and organize your closets, cabinets, drawers, and basement compartments to make the most of your available space.
Tip #2: Check Your Appliances
Check your appliances. As you clean, be sure to check that all of your RV's appliances (refrigerator, stove, and water heater) are in good working order. If you notice any issues, schedule repairs or replacements before hitting the road.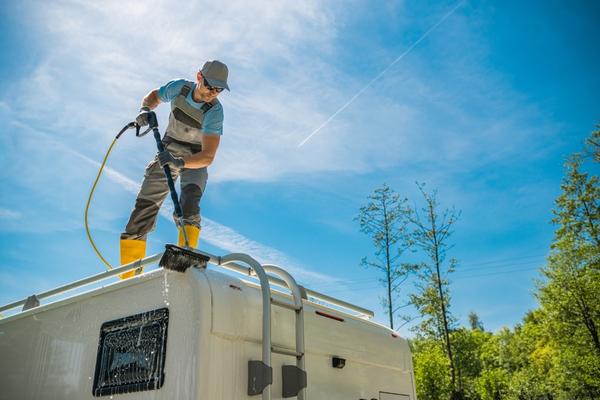 Tip #3: Take Care of the Exterior
Spring is the perfect time to give your RV's exterior some love, too. As you wash the outside, particularly the roof, check for any damage or wear and tear. Also, inspect your tires and brakes to ensure they're in excellent condition.
Tip #4: Stock Up on Essentials
And the last of the RV tips, while you clean and organize, make a list of any items you need to restock before hitting the road, including food, kitchen supplies, bedding, or even first aid essentials.
Spring Clean for a Memorable Family Getaway
Spring cleaning your RV may not be the most exciting task, but it's an essential part of getting ready for your camping adventure. By following these top RV tips, you'll be able to enjoy a fresh and clean space that's both comfortable and functional. So pack up your family and head to Jellystone Park™ West Georgia for a fun-filled RV camping experience with a variety of amenities and themed events to keep the whole family entertained every day of your stay.
No RV? No Problem!