New Year's Eve Is The Best Time To Go Camping: Here's Why!
It's that time of year again. If you're like most people, you look forward to celebrating New Year's Eve with family and friends, sharing laughter, food, and drink together. But what are your plans for New Year's Day? While it may be tempting to sleep in and prolong your celebration from the night before, consider this instead: packing up your car or RV and taking off to the great outdoors for an unforgettable camping adventure! Here are five reasons why New Year's Eve is the best time to go camping.
Why New Year's Eve is the Best Time to Go Camping
What better way to ring in the new year than by spending time with the ones you love?
Camping gives you a chance to spend quality time with your family while disconnecting from technology – which can be great for reconnecting as well!
Camping on New Year's Eve can help you escape the hustle and bustle of everyday life
If you're looking for some peace and quiet or just want a change of scenery, go camping! Spending your New Year's Eve outside is a great way to get back in touch with nature and shake off the stress of the holidays.
Camping on New Year's Eve provides the perfect time and setting to reflect on the past year and set goals for the new one
While sitting around the campfire with family and friends, take turns sharing your accomplishments this year and what goals you have for the future.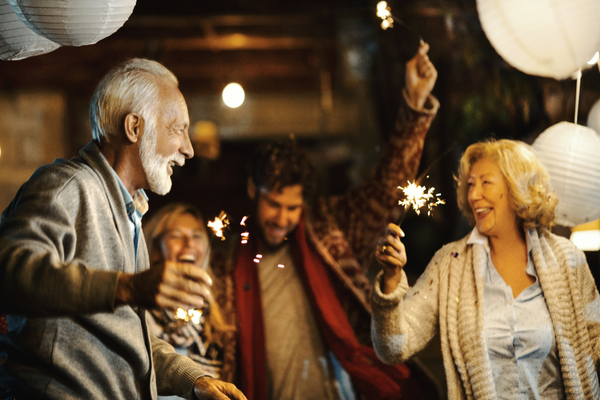 There are plenty of fun activities to do while camping
Camp-resorts like Jellystone Park™ West Georgia offer endless enjoyment for adults and kids, like theme weekend events, mini golf, playing games, making s'mores around the campfire, and more!
Pack Your Bags And Head Outdoors This New Year's Eve!
It's been an exceptional year of camping adventures at Jellystone Park™ West Georgia, and we want to send off 2022 with a grand celebration! Join us as we say goodbye to 2022 and ring in 2023 Jellystone-style. New Year's Eve is the best time to go camping, so book your weekend stay and be a part of our Happy "Noon" Year ball drop on December 31st as we count down early to the new year!