The Ultimate Winter RV Destination for Every Type of Traveler
Winter is a season of magic, wonder, and endless possibilities. Whether you're a snowbird fleeing the cold, a digital nomad in search of a scenic workspace, or a family looking for a seasonal adventure, Jellystone Park™ West Georgia is the winter RV destination that has something for everyone. In this blog post, we'll explore how this RV destination caters to the unique needs of various types of travelers.
For the Snowbirds: A Mild Winter Wonderland with a Sense of Community
Tired of shoveling snow and scraping ice off your windshield? Jellystone Park™ West Georgia offers a milder winter climate that allows you to escape the harsh conditions of the north. With an average snowfall of just 1 inch in January, you can enjoy the beauty of winter without the back-breaking labor. Plus, with a variety of in-park activities to meet up, themed weekend events, and the communal joy of gathering around a campfire, you'll find a sense of community that makes you feel right at home.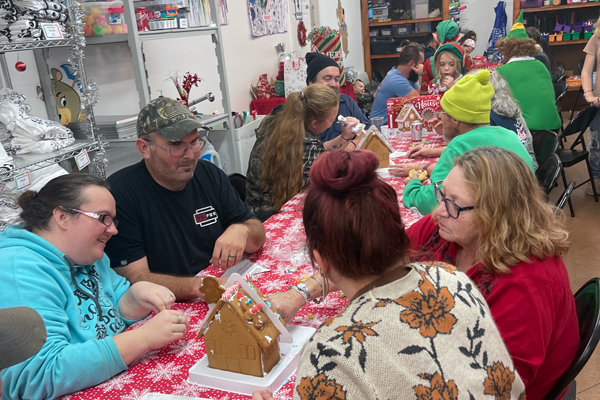 For Full-Time RV Families: A Home Away From Home with Kid-Friendly Activities
Our monthly RV sites come complete with electric, water, and sewer hookups, as well as a fire ring and picnic table. The spacious layout ensures that families have plenty of room to stretch out and make themselves at home. For the kids, they'll love the Jump Pad, Mini Golf, Wagon Rides, and more with Yogi Bear™. Plus, the scenic environment offers a great backdrop for roadschooling, making this winter RV destination a hit for the entire family.
For Digital Nomads: A Scenic Workspace with Free WiFi
Imagine working with a view of Georgia's natural beauty right outside your window. Our RV sites offer the perfect setting for digital nomads looking for a change of scenery. With our excellent accommodations and amenities, including free WiFi, you can balance work and leisure effortlessly.
For On-Location Workers: Convenience and Comfort to Rest and Recharge
Located between US Highway 78 and Interstate 20, Jellystone Park™ West Georgia provides easy access to Downtown Atlanta and other nearby work locations. After a long day's work, you can rest and recharge at your quiet, peaceful campsite.
For Leisure Travelers: A Hub of Activities and Attractions
Weekends at Jellystone Park™ West Georgia are packed with themed events and activities for the whole family. And if you're looking to explore beyond the park, you're less than an hour's drive from a plethora of attractions, restaurants, and outdoor adventures that Georgia has to offer.
Super Savings for All
Regardless of your travel style, staying at Jellystone Park™ West Georgia is a cost-effective option. With monthly site fees starting at only $650 plus electricity, you can enjoy a winter full of experiences without breaking the bank.
Secure Your Spot at the Ultimate Winter RV Destination
Jellystone Park™ West Georgia is more than just an RV destination; it's a winter haven that caters to the unique needs and interests of every traveler. From excellent accommodations to a wide range of activities, this is one winter RV destination you don't want to miss. Book your winter stay today and experience the magic for yourself!
Don't miss out on the ultimate winter RV destination that caters to every type of traveler. Contact us today to book your winter stay at Jellystone Park™ West Georgia.